Honda R&D Asia Pacific (HRAP) originated from Honda's intention to deliver satisfaction to customers and society in a more tangible way by means of quality products and business network expansion. A Research & Development unit was established in each region accordingly to foster closer ties with customers and learn about local culture and tradition. Such a significant move has enabled Honda to reduce disadvantages while accelerating the development of new products that fit the specific needs of regional customers.
In 1960, the R&D unit of Honda Motor Co., Ltd. was separated and became Honda R&D Co., Ltd. This newly founded organization operated independently and conducted R&D activities to develop innovations and products to meet customer needs in the most convenient and efficient way. Honda R&D expanded to five other regions worldwide, comprising North America, South America, Europe, China and Asia Oceania.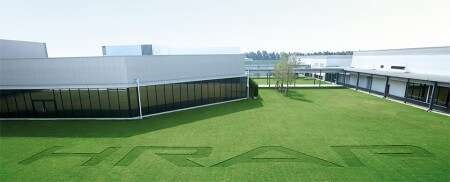 Honda R&D Thailand (HRT) was established in 1994 to be one of the Honda Automobile Thailand Co., Ltd. to support automobile manufacturing in the Asian region along with the development of spare parts manufacturing within the country.
HRT later changed its name to Honda R&D Asia Pacific Co., Ltd. (HRAP) and was established to company limited in 2005. The company was elevated to be the automobile design and R&D center for 12 countries across Asia and Oceania. As an independent organization of Honda, HRAP has catered to the varying and rapidly growing demand of customers as well as strengthening the competence of Honda R&D.
Later, an R&D division was opened at Honda Siel Cars India Ltd. in 2009, aiming to perform R&D tasks to seek market opportunities for the company. HRAP provided full support and cooperation in order for Honda Siel Cars India Ltd. to bolster its capacity in product development.
In 2012, Honda R&D offices were launched in both Indonesia and Malaysia. One year later, the office in Indonesia was upgraded to become PT Honda R&D Indonesia Co., Ltd. This was in order to increase management effectiveness for local operations.